Educational Moodlight inspired by The Starry Night - Using Python and Servo
Motors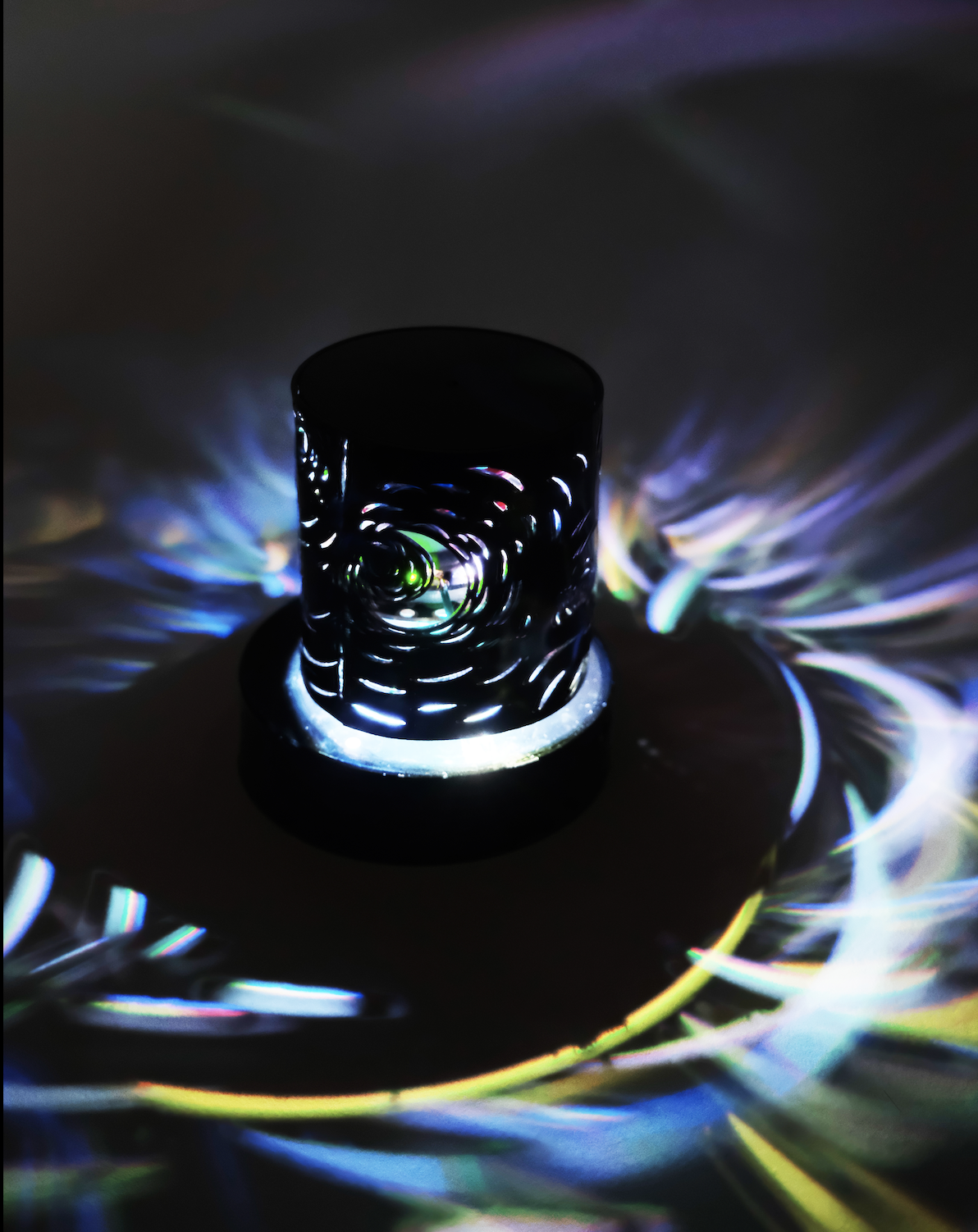 This Moodlight Project is a light projector inspired by van Gogh's The Starry Night painting.

Different intersection angles of the LED's and the acrylic sheet add a 3D effect to the projection.

The LED color codes that change their value every 2 seconds are extracted from the original painting using the python colorgram library.

With a switch installed on the back of the lower cylinder, one can turn on and off the light and set the motor speed.